Go
Get upto 60 seconds (150 words) animated video
Delivery in 12 business days
Script writing support
Professional Voiceover
Music included
Upto 2 revisions
MP4 video file (FREE)
No watermark (FREE)
Order NOW
Run
Get upto 90 seconds (200 words) animated video
Delivery in 14 business days
Script writing support
Professional Voiceover
Music included
Upto 3 revisions
MP4 video file (FREE)
No watermark (FREE)
Order NOW
Jump
Get upto 120 seconds (300 words) animated video
Delivery in 15 business days
Script writing support
Professional Voiceover
Music included
Upto 4 revisions
MP4 video file (FREE)
No watermark (FREE)
Order NOW
Note:
For Indian clients, Good & Services Tax (GST) at the rate of 18% will be applicable on the above pricing.
We currently support videos in English/Hindi language only.
No script changes will be entertained after initiation of voiceover process.
Voiceover accent once chosen will not be changed.
We have limited voice over artists available at this cost. If you want a pro voiceover artist, then it will be extra chargeable as per your requirements.
Delivery within the defined timeline can only be done with your support. We will not be responsible for any delay in delivery of videos in case we didn't get timely response from your side.
We currently don't support drawing animated characters at your request. For now, we can deliver you awesome videos using the characters available in Do-it-Yourself (DIY) tools that we are currently using.
This cost doesn't includes usage of paid images. We will only use props available in DIY tools that we are using. In some exceptional cases, we may use creative commons image or other free images (needed image attribution will be given in your video).
Loving Words from Clients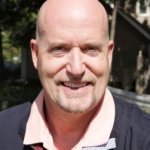 Working with CrispTalks was awesome, they over delivered and in the prescribed amount of time. We are loving the work they did on our videos and plan to hire them again!
Michael D. Butler