How we make affordable videos?
We use already built software/tools like Powtoon & few more to make affordable animated videos. This saves us from the cost of building characters, props, etc. which ultimately helps us in creating affordable explainer videos.
What is script?
Simply said, it's a story to explain your product, concept, etc. You must be asking how I should write one. Follow these simple steps:
Connect with your audience (ex: Are you a startup?)
Point out the problem (ex: Are you a startup who is struggling to get animated videos at affordable cost?)
Tell your solution (ex: Introducing crisptalks.com)
Show benefits or features of your product (ex: CrispTalks provides awesome animated videos at affordable prices. Plans starting from just $109)
End it with strong call-to-action (ex: Contact NOW for free skype (crisptalks) consultation)
What kinds of voiceover options are available?
CrispTalks currently provides voiceover in English in almost any accent.
What kind of video file do you offer?
CrispTalks offers you mp4 format video file. MP4 is a very popular movie format supported by most media players. You can easily upload this file to your youtube channel, social media pages & can also show the same on your website.
I need a video longer than 2 minutes. Can I get it?
Surely you can get it. Kindly mail us your requirements at hi@crisptalks.com
What if I need multiple revisions?
Each package comes with an optimal number of revisions. In case you need more revisions then each revision will be charged as per the number of changes needed.
Loving Words from Clients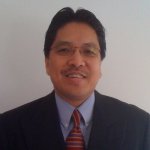 The video is perfect! Thank you for your patience and professionalism. We'll be contacting you soon for our next project.
Bill Eng